Baffle Boom Installation, Phase 1 Complete
05
Jun
2013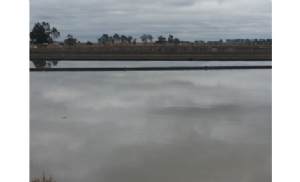 Global Spill Control have completed phase 1 of a custom designed Baffle Boom System Installation for a large Victorian sewerage treatment plant in country Victoria.
The first phase of the baffle boom system is 203 meters in length, divided by 3 booms, and is designed to slow the flow of sewerage through the ponds before reaching the "cross over" points to stop overflow.
For more information about our Baffle Booms, contact one of our friendly sales team!
« Back